 Architecture
Office spaces that work and inspire.
To achieve success on fast-moving markets, you have to stay flexible and be able to respond quickly to change. This is where the ensemble's architectural concept comes in, offering the ideal basis for entrepreneurial flexibility.
Firstly, the offices can be designed individually to meet your requirements exactly. Secondly, ideal planning grids and non-load-bearing walls allow individual office spaces to be extensively altered very quickly.
Eschborn's
grand
opening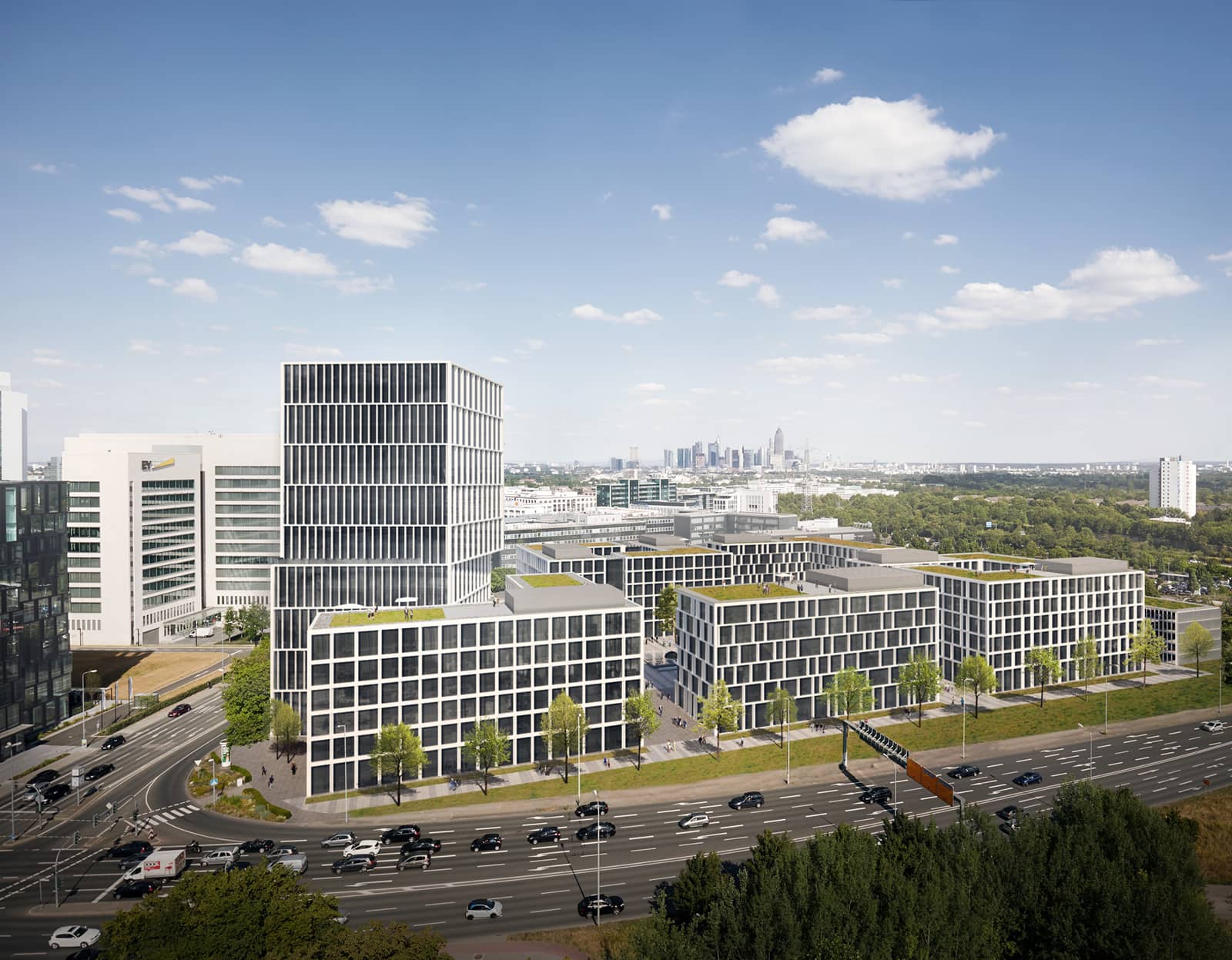 An architectural highlight
The campus as a whole is recognisable as a new landmark even from a distance, thanks not to sheer size but to its considered composition. The modular interplay of the individual buildings suggests clarity and strength. Pale façades with large and openable windows lend the design light and transparency.
At Eschborn Gate, the architecture firm slapa oberholz pszczulny Architekten has created an ensemble that provides considered solutions for the business challenges of the future.

From a distance, the individual buildings appear as modules in a sparkling new quarter. From close-up, they are clearly recognisable as individuals thanks to their variously designed façades.
An imposing tower overlooks the other buildings and pinpoints Eschborn-Süd's new architectural highlight day and night. It offers not only high-end architecture, but also good views: the tower faces the vibrant economic centre Frankfurt am Main.