 Tenants
An inspiring environment
With its distinctive design and YARD as a central meeting point, Eschborn Gate provides new, attractive infrastructure that makes an impact far beyond the site itself. A location that also attracts international groups: in SAMSUNG, we've acquired a strong, exclusive tenant for the Eschborn Gate TOWER who fits the spirit of the campus perfectly.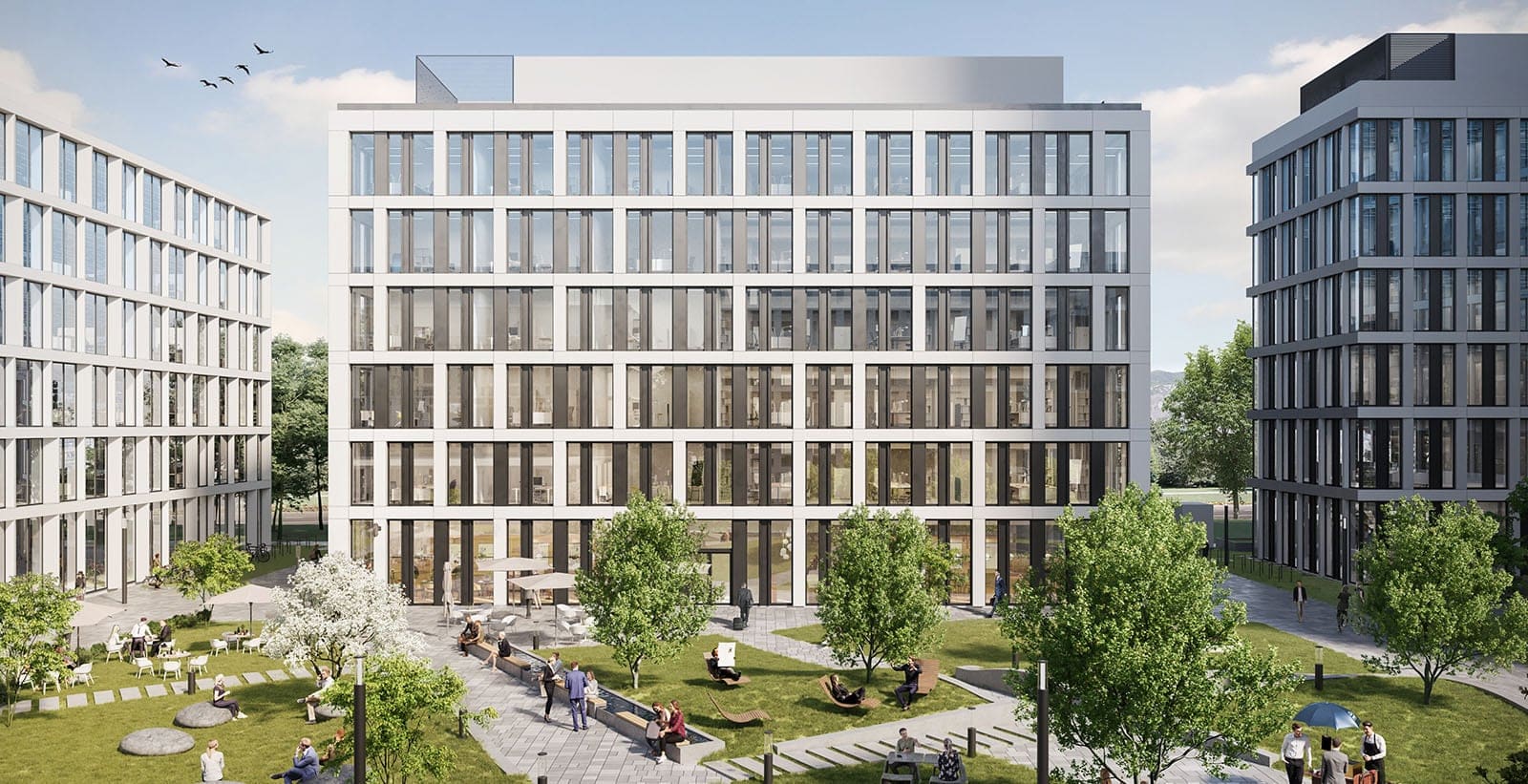 THE HUB, a further highlight in our ensemble of buildings, is connected directly to the neighbourhood square and grants you absolute freedom when configuring your office space. New and traditional work concepts combine and can be changed again and again in line with your needs.
Sustainable, health-focused and digital aspects ensure a good atmosphere, a good feeling and optimum workflow in each of the buildings. The same can be said for GATES 1, 2 and 3, which will complete the campus.
We look forward to welcoming you as a tenant on our campus in the best of company. Contact us to arrange an appointment today and secure your space for the future now.
We're very pleased that our company's new offices in Eschborn are now becoming a reality. Samsung stands for connecting people with innovations that will improve their lives and everyday world. This principle is incredibly important to us, especially when it comes to our employees. We're therefore looking forward to moving into a new building in mid-2024 that will not only provide us with many opportunities to implement contemporary office designs, but also meets the latest ecological standards.